Join the Service-Learning Trip to Navajo Nation this Winter
Join Professor Mark Dressman on a two-week program that will explore Navajo culture, history, and education. Students will spend a week at schools in the Kayenta Unified School District and visit Dolores, Colorado, as well as take field trips to Monument Valley, the Canyonlands, Old Fort Ben, and many other attractions. The cost is only $200 with the assistance of a College of Education study abroad scholarship. Apply for the trip or attend an Oct. 11 informational meeting at 5 p.m. in Room 323 of the Education building.
Spend Winter Break Abroad Exploring Classrooms and Having Fun
Application Deadline: Oct. 15
Be sure to explore the possibilities of spending Winter Break abroad in Costa Rica, Hong Kong, or Singapore. Participants will discover various classrooms and get to see rain forests, beaches, and top-ranked schools in world-class cities. Students will also earn three to four undergraduate or graduate credits and can receive financial aid. Learn more and contact Allison Witt at awitt1@illinois.edu for inquiries.

Black Minds Matter Course to Be Live Streamed at College
Oct. 23 - Dec. 11; 6:30-8 p.m.
Education Building, Room 2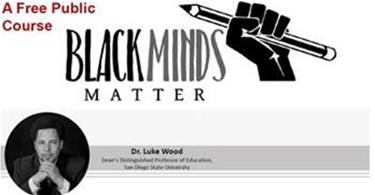 The College of Education will be a live-streaming site for portions of the upcoming Black Minds Matter course, taught by Dr. J. Luke Wood of San Diego State University. The eight-week class is designed to raise the national consciousness about issues facing black boys and men in education. Learn more...

Admissions Office Seeking Tour Guides
The Admissions office is seeking reliable, energetic, articulate, and enthusiastic students who are interested in being campus tour guides. The office prioritizes working with students who represent the entire campus community in the realms of social identity, academic programs, and campus and community involvement. Apply or contact Kaci Abolt at klabolt@illinois.edu for inquiries.
Apply Soon for Illinois Club Scholarship
Application Deadline: Oct. 15 at 5 p.m.
The Illinois Club offers more than $25,000 in scholarships for undergraduate students with a 2.75 GPA or higher and at least 60 credit hours. Students who submit an application will be considered for all awards for which they are eligible. Learn more...

Call for Proposals for Re:Search Journal
Submission Deadline: Nov. 10
Re:Search, an undergraduate journal of literary criticism at Illinois, is seeking submissions for its Spring 2018 issue. Students from all majors are encouraged to submit a proposal. The submission must engage in critical analysis of a form of text or media such as novels, movies, TV shows, video games, or graphic novels. Learn more and email inquiries to uiuclitjournal@gmail.com.

Office Accepting Applications for Undergraduate Research Symposium
Application Deadline: Feb. 16, 2018
The Office of Undergraduate Research is accepting submissions for the 2018 Undergraduate Research Symposium, which will take place April 19, 2018. The symposium is the signature event of Undergraduate Research Week and brings together students, faculty, and staff from all campus disciplines. Submit an application to be in the symposium or email ugresearch@illinois.edu for inquiries. Be sure to label the subject line "URS Application."